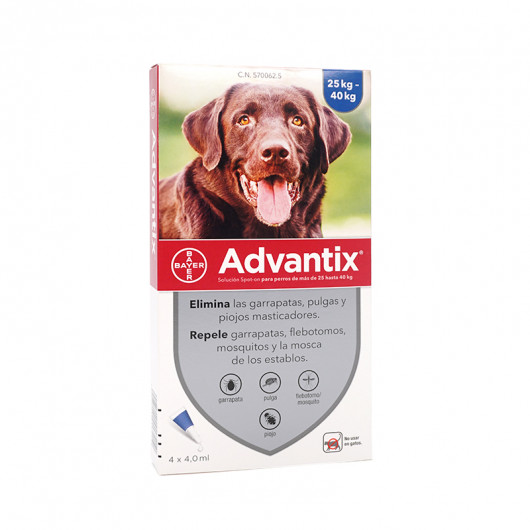 Advantix (+25 kgs) 4 pipetas
Antiparasitic indicated for the prevention and treatment of infestations by fleas, chewing lice and ticks. It has a repellent effect against sandflies, mosquitoes and against the stable fly.
Active principles:

Target species:

Dogs

Laboratory:

Bayer Animal Health Gmbh
Data sheet
Pharmaceutical form

Solution for point dorsal anointing

Administration routes

Point dorsal anointing

Contraindications

Puppies under 7 weeks of age
Cats
Do not use in case of hypersensitivity to the active substance / s or any excipient.
Dogs less than 25 kg in weight
Veterinarian prescripcion it's needed
Any doubts?
Contactanos por teléfono, WhatsApp o email