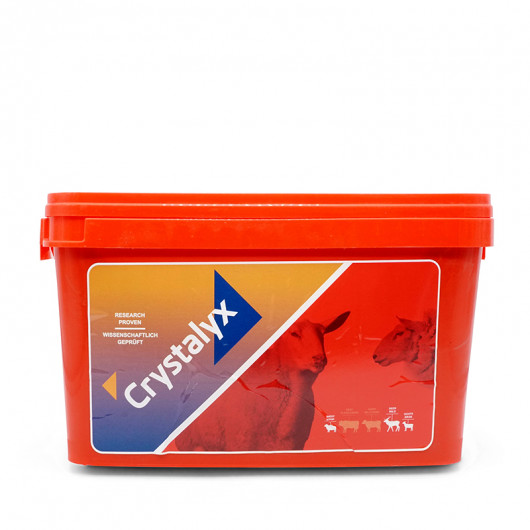 Crystalyx extra energy 22.5 kg. (oví)
Mineral supplement for sheep, goats and hunting animals indicated in flushing and prepartum. It has a prebiotic effect (direct stimulation of the ruminal microbiota), improves prolificacy, fertility, digestibility and milk production; reduces gestation toxemias. It is weather resistant.
Veterinarian prescripcion it's needed
Any doubts?
Contactanos por teléfono, WhatsApp o email