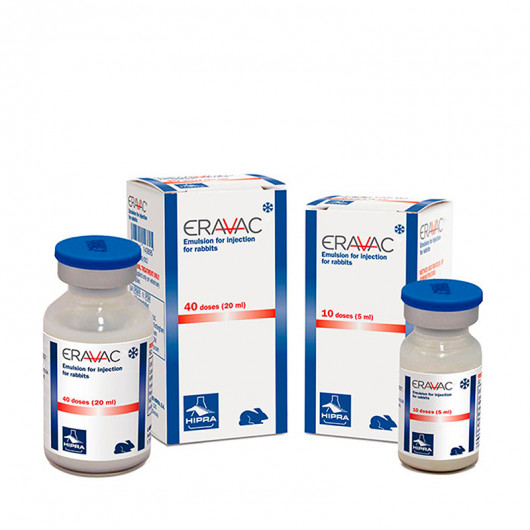 Eravac (40 dosis) inj.
Active vaccine against rabbit hemorrhagic disease virus type 2 (RHDV2).
Active principles:

Rabbit hemorrhage disease virus type 2 (rhdv2) inactivated, strain v-1037

Presentations:

Target species:

Rabbits

Laboratory:

Laboratorios Hipra, S.A.

Prescription:

You need a prescription
Data sheet
Pharmaceutical form

Injectable emulsion

Administration routes

Subcutaneous via

Withdrawal period

Meat: 0 Days

Contraindications

Rabbits in lactation
Gestant rabbits
Do not use in case of hypersensitivity to the active substance / s or any excipient.
Veterinarian prescripcion it's needed
Any doubts?
Contactanos por teléfono, WhatsApp o email